The historic Great Lakes steamship STRAITS OF MACKINAC arrived in Chicago Tuesday June 25th, from Kewaunee Wisconsin. Slated to be sunk at a location Northeast of Navy Pier as an artificial reef and recreational site for scuba divers. The purpose of sinking the 200 long coal-fired car ferry is to increase recreational tourism to Chicago and also by providing an attractive habitat for perch, bass and other native species. The ship will enhance Chicago's sport fishing industry and add a new, intact shipwreck that will make the Straits of Mackinac the first substantial wreck in Chicago waters since 1929. Through promotional, research and interpretive programs, the ship will serve as a scientific, cultural and recreational resource.

( CLICK TO LEARN MORE ABOUT THE HISTORY OF THE SHIP "STRAITS OF MACKINAC")
With your assistance we can provide you with a 501 (c) 3 tax deduction
and some opportunity for advertisement and recognition. Read on to learn more ...
coming soon... more on the sinking...

The vessel Straits of Mackinac has been towed to its final resting point 14 miles Northeast of Navy Pier where it sank just as anticipated. The sinking was an overwhelming success with television and newspaper coverage. Even though the ship is underwater there is still need for contributions for the final preparation to make it a safe dive location for everyone. So if you haven't contributed yet, there is still time. We hope if you feel that this project is beneficial to the diving and even the fishing community that you will have it in your heart to assist us in such a worthy cause. You can contact us by:

E-MAIL or by phone 708-226-1614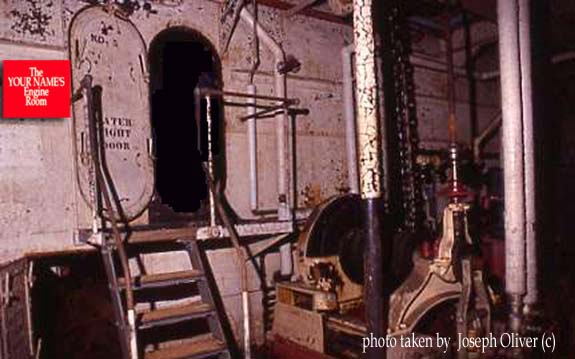 How would you like to be remembered forever by naming a room on this historic vessel after your family or your business? CONTACT:
EMAIL
or by phone 708-226-1614
ALSO AVAILABLE:
Your Contributions will provide an honorable mention on the website, provide web links, logo recognition and a narrative of your company. To see an example CLICK HERE...
Images of the Straits of Mackinac that can be proudly displayed in your residence or business.
A video is in the process of being produced to show the start to finish of the Mackinac Project.
The Tim Early foundation is a501 (c)3 not for profit corporation, it is coordinating fundraising and logistics for the ship's gala Labor Day sinking event, preceded by a two-month long preparation to cleanse the ship of any material harmful to the environment.( CLICK TO LEARN MORE ABOUT THE TIM EARLY FOUNDATION)