What is new and exciting on the Mac!
If you have any images with text that you would like to place here, please contact webmaster Joe Rojas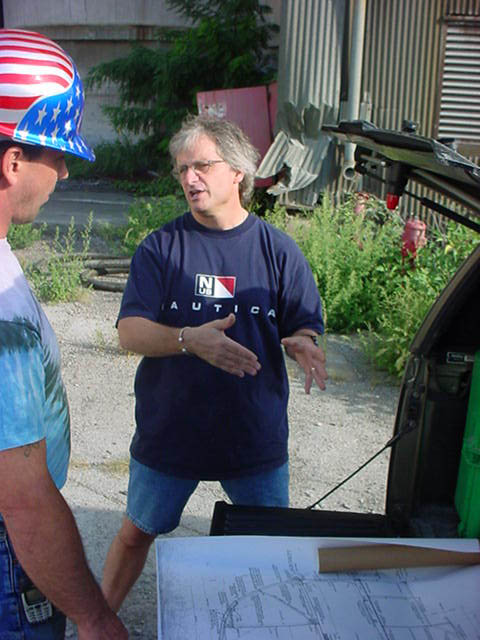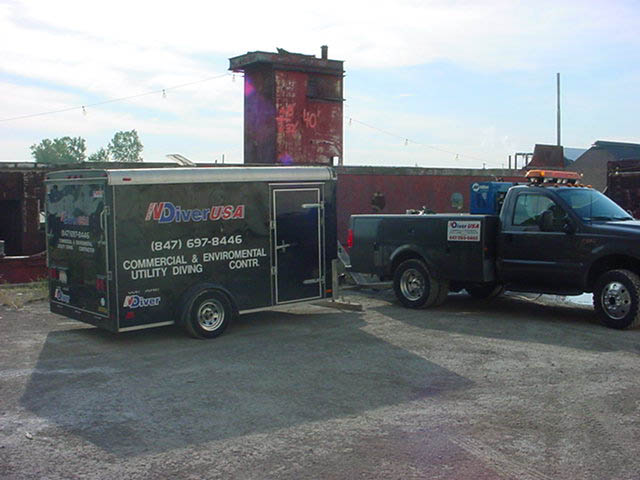 Dave and Frank discussing the structure of the vessel. Frank's very impressive mobile work station.
Below are cuts from the CLTV interview on the Mackinacproject!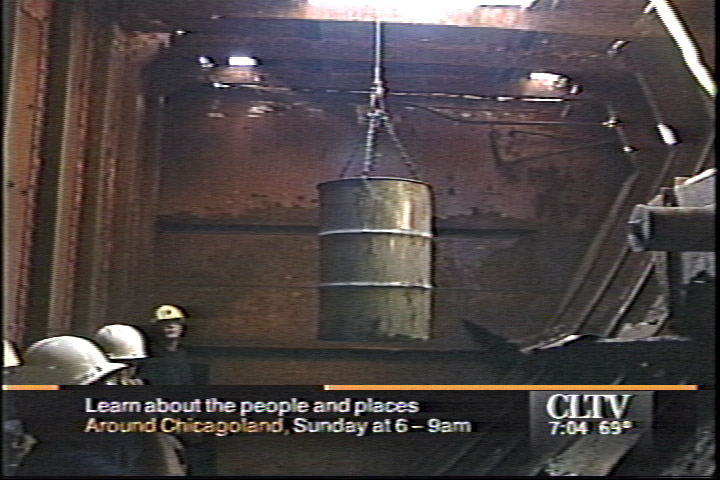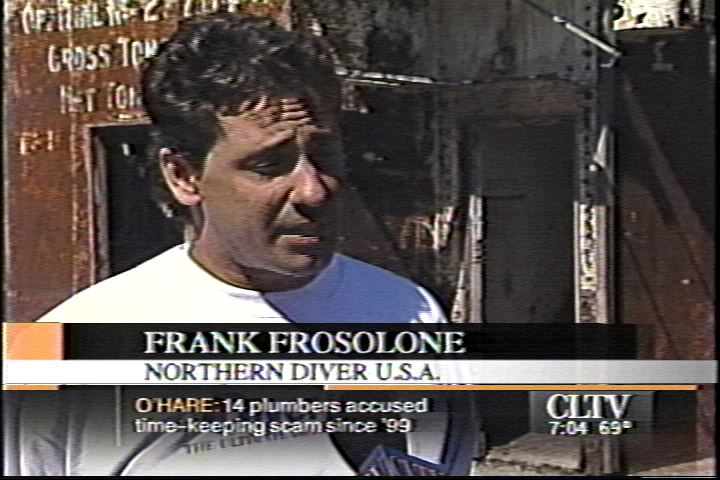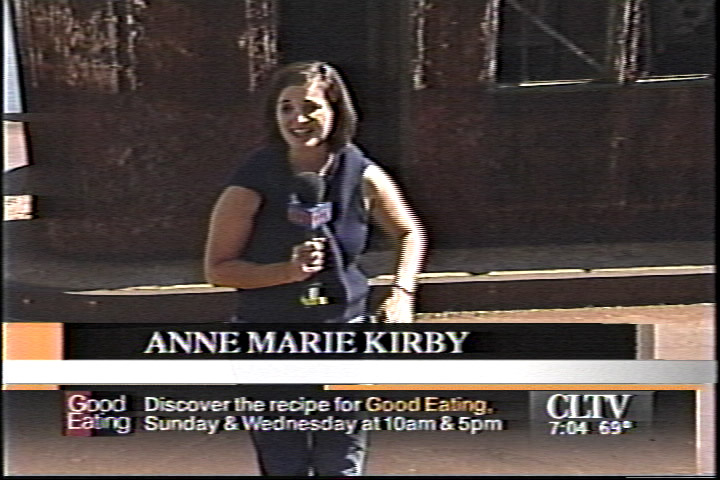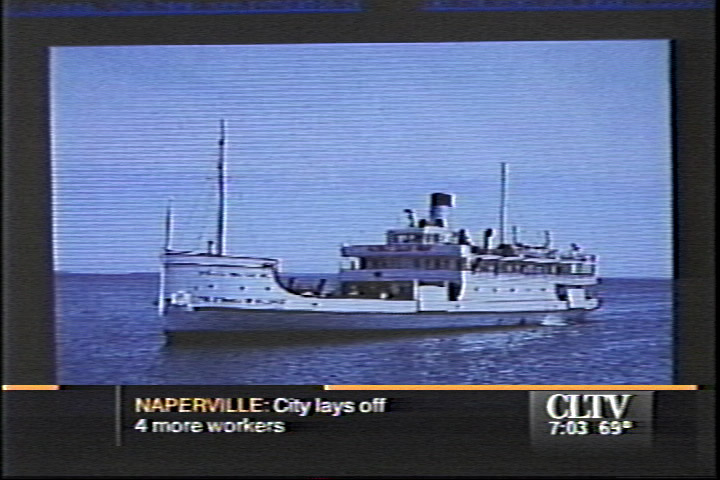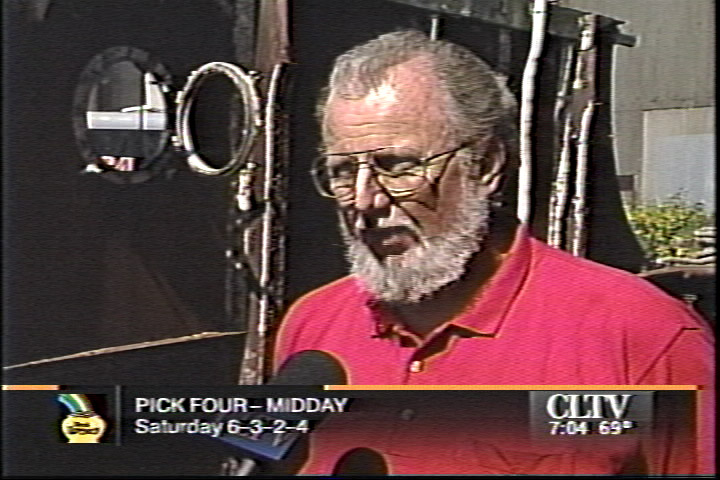 Recently with the help with Ozinga, we put concrete in the ballast areas of the ship to
make sure that the ship sinks correctly.